| | |
| --- | --- |
| | Warmly welcome Hu Hualong, Deputy Director of the Solid Waste Management Center of the National Ecological Environment Department,to visited GEM (Jiangxi) Recycling Industrial Park |
Published Date丨 2018-05-28
Browse times丨 207
On the afternoon of May 23, 2018, Hu Hualong, Deputy Director of the Solid Waste and Chemicals Registration and Management Center of the Ministry of Ecology and Environment, and Sun Shaofeng, Director of the e-waste office, visited the GEM (Jiangxi) Recycling Industrial Park, and were received by Lu Xijin, Deputy General Manager of GEM Group and General Manager of GEM (Jiangxi) Industrial Park.
Mr Hu and the group successively visited the GEM Information Monitoring Platform and Green Recycling Authority mode and learned more about the GEM Electronic Waste IOT Management System and GEM Group's global industrial layout, and visited the Electronic Waste Disposal Workshop and Waste Plastic Processing Workshop, the Waste Metal Dismantling Workshop and the Jiangxi Urban Minerals Market under construction, Mr Lu gave a detailed report to Mr Hu ablout the Non-funded Electronic Waste Operation Model, Waste Plastics Modification Technology and Waste Hardware Sorting System.
After the visit, Mr Hu held discussions with local management departments such as the Jiangxi Provincial Solid Waste Management Center and the Fengcheng Environmental Protection Bureau. Mr Hu first reviewed the achievements made by the e-waste fund in the past five years, affirmed that the Chinese E-waste Regulatory Model has greatly guaranteed the safety of the state funds, and a large number of e-waste disposal corporations have emerged to get both environmental and economic benefits at the same time represented by GEM. The e-waste funds provide other national fund subsidies of other projects a management model that can be learned from and replicated. Mr Hu hoped that GEM would continue to actively expand the recovery channel, add the processing products outside the fund list, and further develop the product with deep resourcing technology, move towards to the world's first-class circular economy enterprises!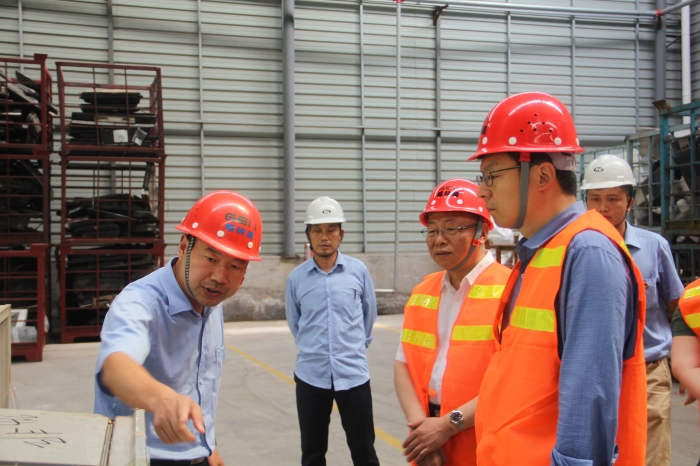 Fig.1 Mr Hu (center) visited Jiangxi GEM's E-waste Non-fund Warehouse Management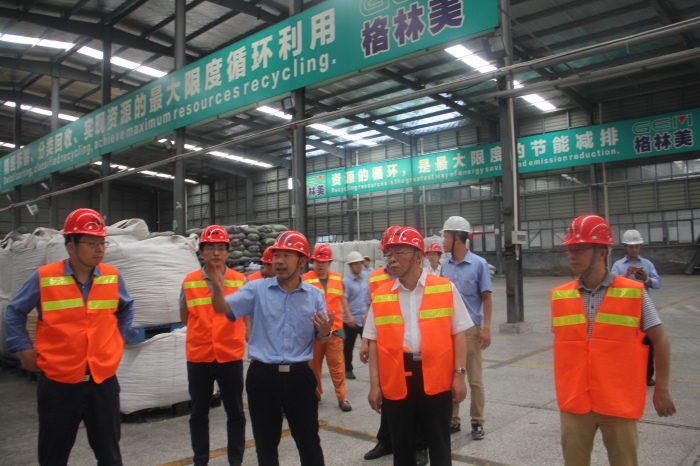 Fig.2 Mr Hu (second from right) visited the Waste Plastics Modification Workshop