| | |
| --- | --- |
| | Warm Congratulations on GEM Winning the Runner Up, The Accenture Strategy Award for Circular Economy Multinational, at the 48th World Economic Forum Chairman Xu Kaihua, on behalf of the company,received the award and delivered a report |
Published Date丨 2018-01-27
Browse times丨 718
A heavy snow in 21st century ushered in the 48th World Economic Forum held in Davos. On the evening of 22nd January, 2018, as a prelude to the World Economic Forum, the 4th The Circulars award ceremony was held in Davos, Switzerland.
GEM, with its unremitting efforts and contributions to the circular economy industry, was recognized by the members of the assessment committee, standing out among 1000 nominated enterprises in the world. Admitted with such internationally renowned multinational corporations as IKEA, GOOGLE, H&M, STEELCASE, GEM finally won the runner up of the Accenture Strategy Award for Circular Economy Multinational, which was the only circular economy enterprise in China to be honored such a prize. Professor Xu Kaihua, Chairman of GEM, was invited to the award ceremony.
After the award ceremony, Mr Xu was interviewed by the sponsor. He said that, as one of the leading circular economy enterprises in China, the winning, on one hand, meant both GEM and China's circular economy were recognized by the world, on the other hand, GEM needed to take much more responsibility for global green development in future. GEM had become an advanced multinational environmental protection corporation instead of a regional enterprise. Therefore, we would make every effort to promote global green development as one of the leading companies in China. In China, the winning fully increased the credibility and reputation of GEM in Chinese government and Chinese people. It would make Chinese people trust more in GEM, as a result, they would hand much more waste to GEM to dispose, which would stimulate company's development to better fulfill green development responsibility as we had put forward the industrial philosophy " Limited Resources, Unlimited Recycling". The sponsor asked that what the circular economy development brought to China and how it would change the promising market in Asia. "Circular economy is one of the development concepts proposed by Chinese government and Chinese President Xi Jinping once put forward a new green development concept of "Lucid waters and lush mountains are invaluable assets", which means China enters into a new era of green development. Circular economy development is crucial to help Chinese people achieve better life. With the great promotion of The Belt and Road Initiative, Chinese government hopes and supports Chinese enterprises to cooperate with other countries' enterprises in Asia in green industry. Circular economy industry has a bright future in Asia." Mr Xu said.
On the afternoon of 24th January, Mr Xu was invited to attend one of the important activities of the Davos, Leaders Forum for Accelerating Circular Economy Development, to deliver a report titled The Progress and Future of E-waste Recycling in China. He comprehensively expounded the advancement and achievements in E-waste disposal of China to political leaders of all countries and shared the commercial model and experience of GEM's circular economy development with political leaders of UN and different countries, World Bank officers, senior managements officers of world-renowned enterprises and experts and scholars in the field of circular economy, which contributed to making the world to know much better about GEM, to know much better about circular economy industry development and achievements in China!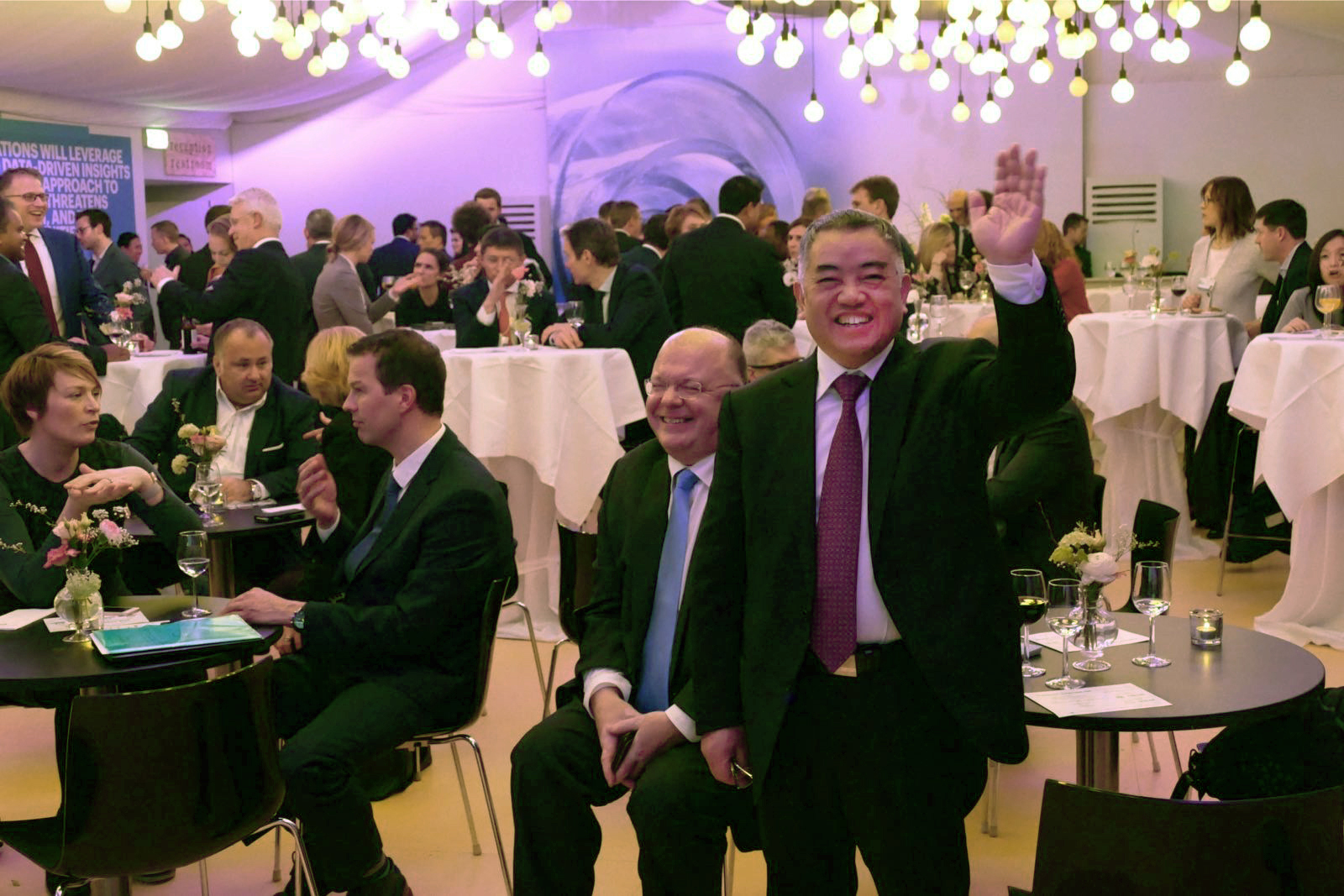 Fig. 1 Chairman Xu Kaihua at the award ceremony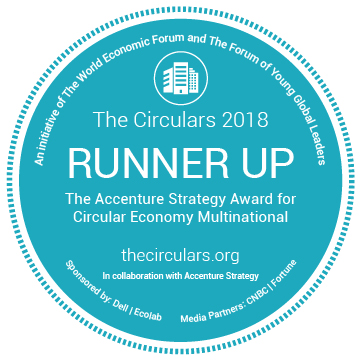 Fig. 2 The medal for the winning
Fig. 3 Chairman Xu Kaihua is waving at the award ceremony
Fig. 4 Chairman Xu Kaihua is making a speech at the leaders forum
Fig. 5 Chairman Xu Kaihua is communicating with foreign friends