| | |
| --- | --- |
| | Warm Congratulations on the Successful Convening of the First Innovation Conference of GEM ——Driven by Innovation, Sustainably Enter into a New Era of Billions of Dollars Industry Development. |
Published Date丨 2018-01-25
Browse times丨 435
On the morning of January 1, 2018, GEM successfully held the first innovation conference in Jingmen, Hubei province, whose theme was "Driven by Innovation, Sustainably Enter into a New Era of Billions of Dollars Industry Development.". For this purpose, GEM invited scientist masters, academic elites, government leaders, head of financial institutions and media. The invited members were as follows: Sun Chuanyao and Zhang Wenhai, academicians of the Chinese Academy of Engineering, Jia Mingxing, vice president of China Nonferrous Metal Industry Association, Guo Xueyi, vice principal of Central South University, Xiao Tiancun, professor from Oxford University, Sun Bing, deputy secretary of the Municipal Party Committee and mayor, Peng Quan, deputy director of Hubei Provincial Science and Technology Department, Zeng Xiangyang, deputy director of Hubei Department of human resources and social security, Hu Xiaoguo, deputy mayor of Jingmen Municipal People's Government, He Ping, Secretary General of people's Government of Jingmen, Wu Yingbiao, district committee secretary of Jingmen Duodao Gaoxin District·Duodao District, Zhou Junjie, district leader of Jingmen Duodao Gaoxin District·Duodao District, head of Import and Export Bank, journalists from CCTV, People's Daily, Securities Times, Daily Economic News, Securities Market Weekly, Lithium Engineering, Hubei satellite TV, Hubei Daily, ChuTian Metropolis Daily, representatives from the GEM group and its subsidiaries, which totally reached a population of 800.
Before the conference, Dr. Zhang Yunhe, director of GEM Waste Recycling and New Energy Materials institute, national expert, led the invited members and showed them around the "urban mining" Museum of GEM, WEEE disposal line, PCB green disposal line, central control of waste water, ternary power battery materials manufacturing center. Subsequently, the members visited the prize exhibition area for innovation persons.
The innovation conference started at 9:30. Firstly, Wang Min, group executive vice president of GEM, read out the 1st session innovation prize decision: we shall award 42 innovation projects, 10 national experts, outstanding persons and leading talents, with 10.6 million RMB. Thereafter, Sun Chuanyao, Zhang Wenhai, Guo Xueyi, Xiao Tiancun, Wu Yingbiao and Xu Kaihua, awarded six 1st innovation prizes and six management innovation prizes. Peng Quan, Zeng Xiangyang, Hu Xiaoguo, awarded six leading talents. Sun Bing and Jia Mingxing awarded outstanding persons and national experts.
As a representative of the award-winners, Dr. Zheng Hongwei, told a story of his working in first-line workshop to study ternary cathode materials after graduation from the beautiful Tsinghua University, and Dr. Guo Miaomiao, as a representative of the female leading talents, was also excellent and broke through the barrier of the ultra-fine cobalt powder technology. They both promoted the development of GEM industry through technological innovation in their field of research.
Xu Kaihua, party secretary and chairman of GEM Group, delivered a keynote speech to officially present the guide of key research projects in 2018, the innovation incentive system and the first training plan for key talents.GEM intends to invest 300 million yuan in key research projects in 2018, as innovation funds to break through key technologies in such five major fields as power battery material, giving priority to support 22 research projects. Innovation incentive system will break the normal routine to serve the talents well. It states that "Anyone who engages in research work will be encouraged and will get dividends for the profitable research projects". According to the size of the research projects, project leaders and participants will receive 20,000-30 million yuan as innovation awards after completing the research project. Once the research results are industrialized, the research team or the individuals will enjoy the highest dividend of up to 20% industrialization profits for up to 10 years. In order to maximize the function of the projects' leaders (ie. leader's gearing effect), GEM will give the leaders 2 million yuan each year for discretionary funding so that the leading talents can choose their own topics and team members to completely break the anklets that limit their ability to exert their talents and make leading talents be the bosses to do what they want to do. It also releases its first key personnel training program in 2018, planning to invest over 30 million yuan to train 200 core managers and core technical personnel based on the standards and qualifications of entrepreneurs, leading talents and middle-aged and young cadres. In the next three years, GEM will spend heavily on the implementation of the three-tier talent plan of "Leading Talents-Excellent Talents -Skilled Talents", to introduce and cultivate more than 30 leading talents, 300 excellent talents and 1,000 skilled talents.
Chairman Xu Kaihua said that in order to create global core competitiveness, GEM must rely on leading talents to fully play their gearing effect. GEM should form innovative atmosphere: willing to invest talents, willing to invest in research development, willing to give encouragement, fully implementing innovative project partner mode with the reform measures to stimulate the talents. By fast and solid means, GEM will be of great eagerness and passion to innovate to be a winner in global innovation battle. As its fast and steady development of billions of dollars industry, GEM starts to enter into a new era of innovation.
Jia Mingxing, vice director of China Nonferrous Metals Association, made a wonderful speech on GEM's contribution to nonferrous metals industry. Jia pointed out that exploiting urban mines is the most effective way to solve the problem of resource shortage. By continuous technological innovation innovative recycling and extracting resources, GEM has solved three contradictions among resources, environment and energy, and has achieved a safety way to recover nonferrous metals. With such an outstanding contribution to the nonferrous metals industry, GEM will push forward the industry to a more standard, healthier and more sustainable development.
Hu Xiaoguo, deputy mayor of Jingmen Municipal Government, made an excellent speech for the great promotion that GEM's innovative development did to Jingmen industries. First of all, Hu affirmed that both the Chairman of GEM, professor Xu and the enterprise itself were full of passion and enthusiasm. Hu also said that, with much more efforts to issue preferential policies and bring excellent talents to such superior enterprises as GEM in future, the government would continuously promote innovation development of enterprises in Jingmen to help them to be advanced both in new times and in the world with innovative passion forever.
Peng Quan, Deputy Director of Science and Technology Department of Hubei Province, announced a speech about GEM's scientific and technological innovation history. Peng denoted that the 15-year-old GEM growing history was an innovative history and it was completely correct and wise for the Science and Technology Department to support GEM's projects, and obviously, GEM deserved it for its hi-tech achievements. In addition, GEM and Chairman Xu Kaihua took an important part in the development history of science and technology in Hubei.
Zeng Xiangyang, Deputy Director of human resources and social security department of Hubei province, gave a speech about the Construction of talent team. The key of innovation-driven development was talent's leading. Talent was the core element of innovation. By the chance of innovation conference, GEM solved the talent construction problem by reforming, and effectively achieved the strategy of "focus on the industrial development to attract talents and promote development by focusing on talents". He also appealed enterprises in Hubei Province to learn from GEM.
In the end, the leaders and experts worked together to putter to give encouragement to GEM for its theme of "Driven by Innovation, Sustainably Enter into a New Era of Billions of Dollars Industry Development". All the guests took a group photo beside the Bao Feng Lake after the conference. This innovation conference blew the horn of China's dominant environmental protection enterprises entering into a new era of fast and steady development and the world high-end product chain. GEM has sent an official invitation to all the excellent talents in the world, hoping to work and innovate together to promote China's green development with high quality and inaugurate a new era in innovation development!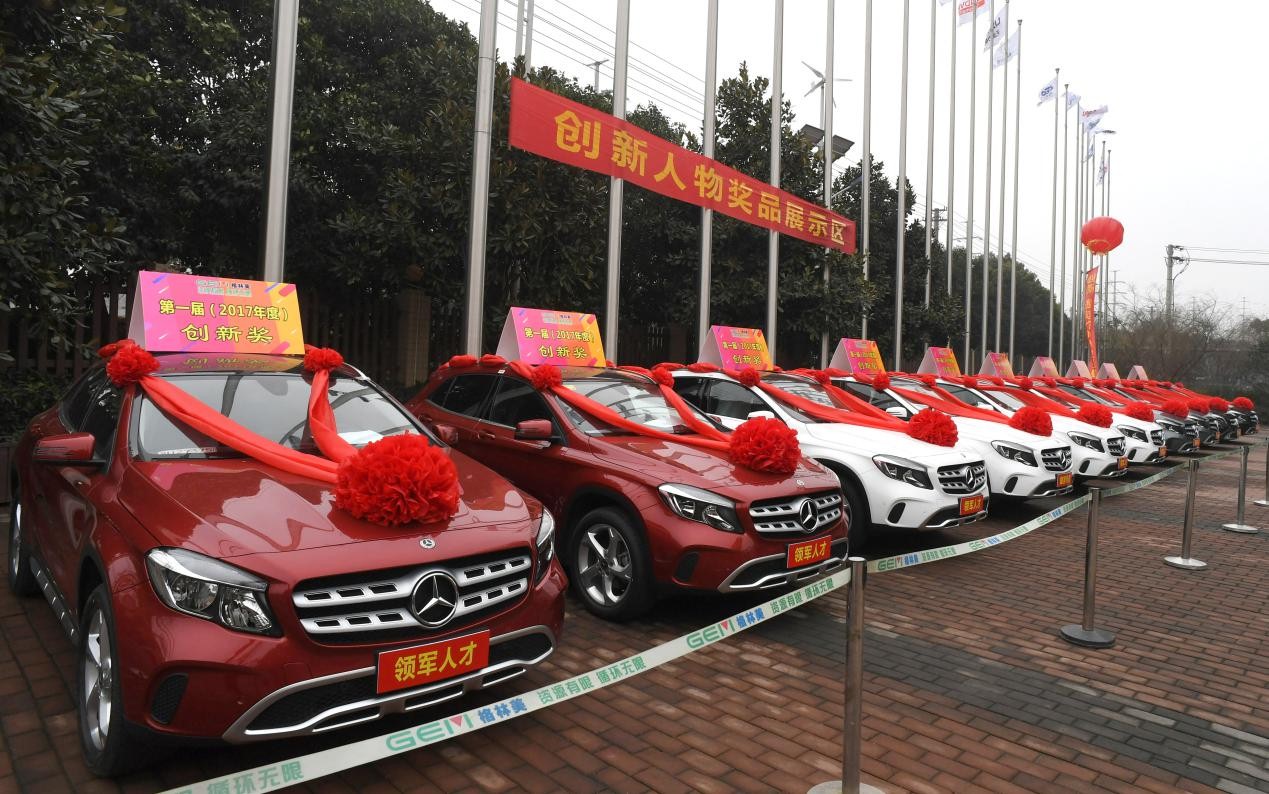 Figure 1 Prize exhibition area for innovative figures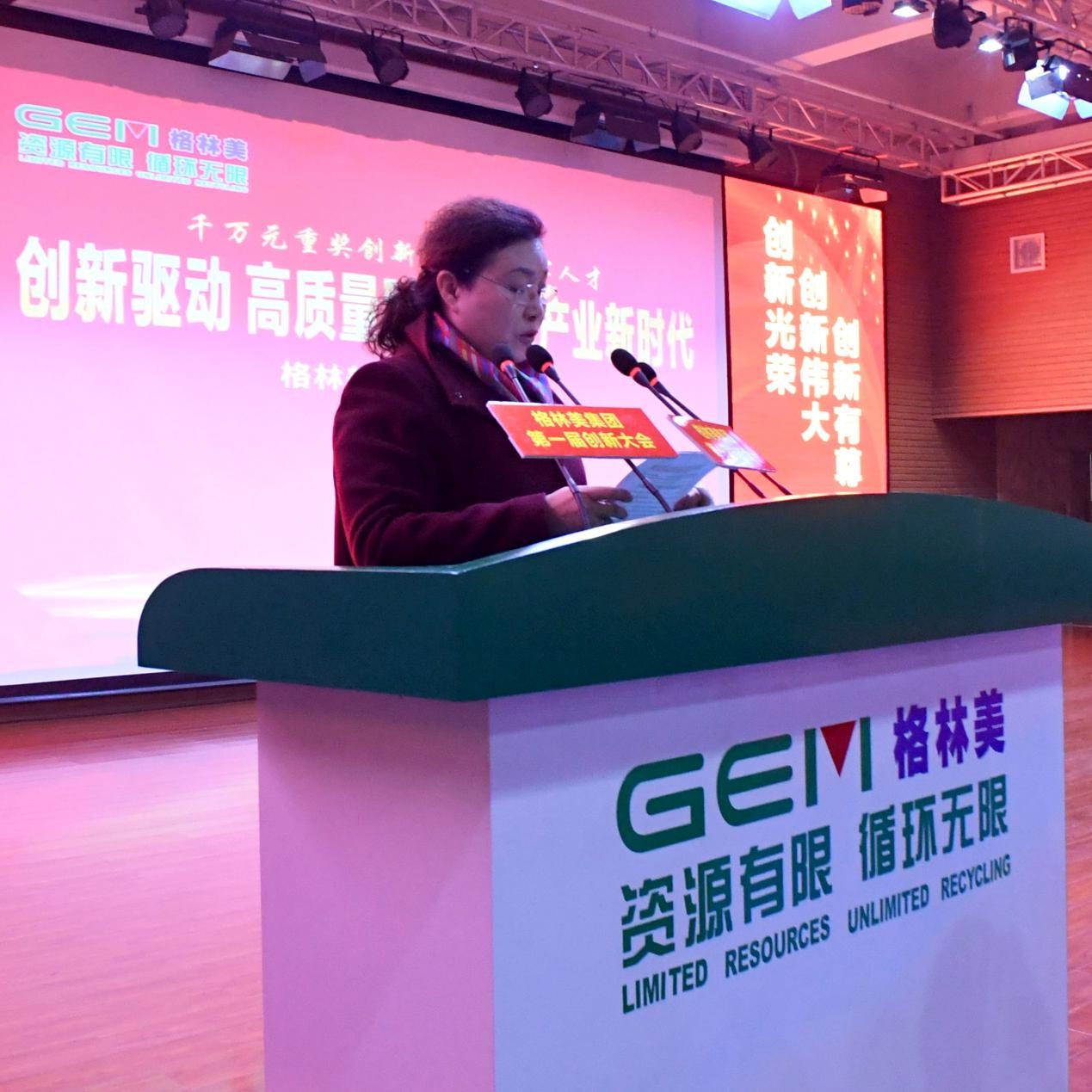 Figure 2 Wang Min,executive vice president of GEM,read out the first session innovation awards decision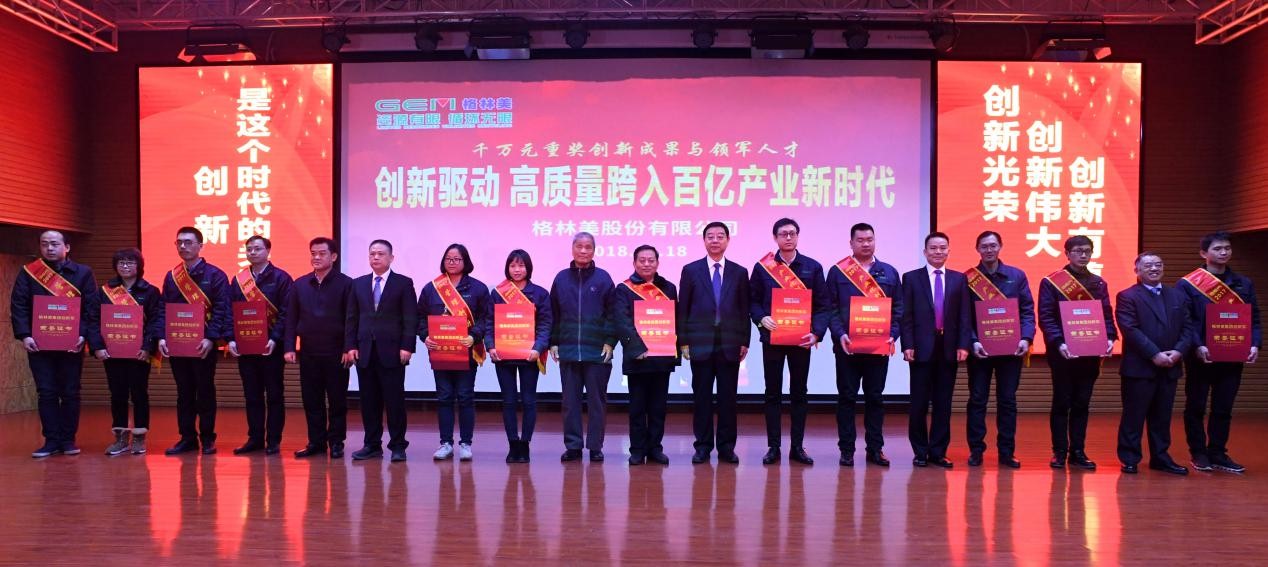 Figure 3 Awarding the innovative projects by academician Sun Chuan Yao, academician Zhang Wenhai, headmaster Guo Xueyi, professor Xiao Tiancun, secretary Wu Yingbiao and chairman Xu Kaihua of GEM.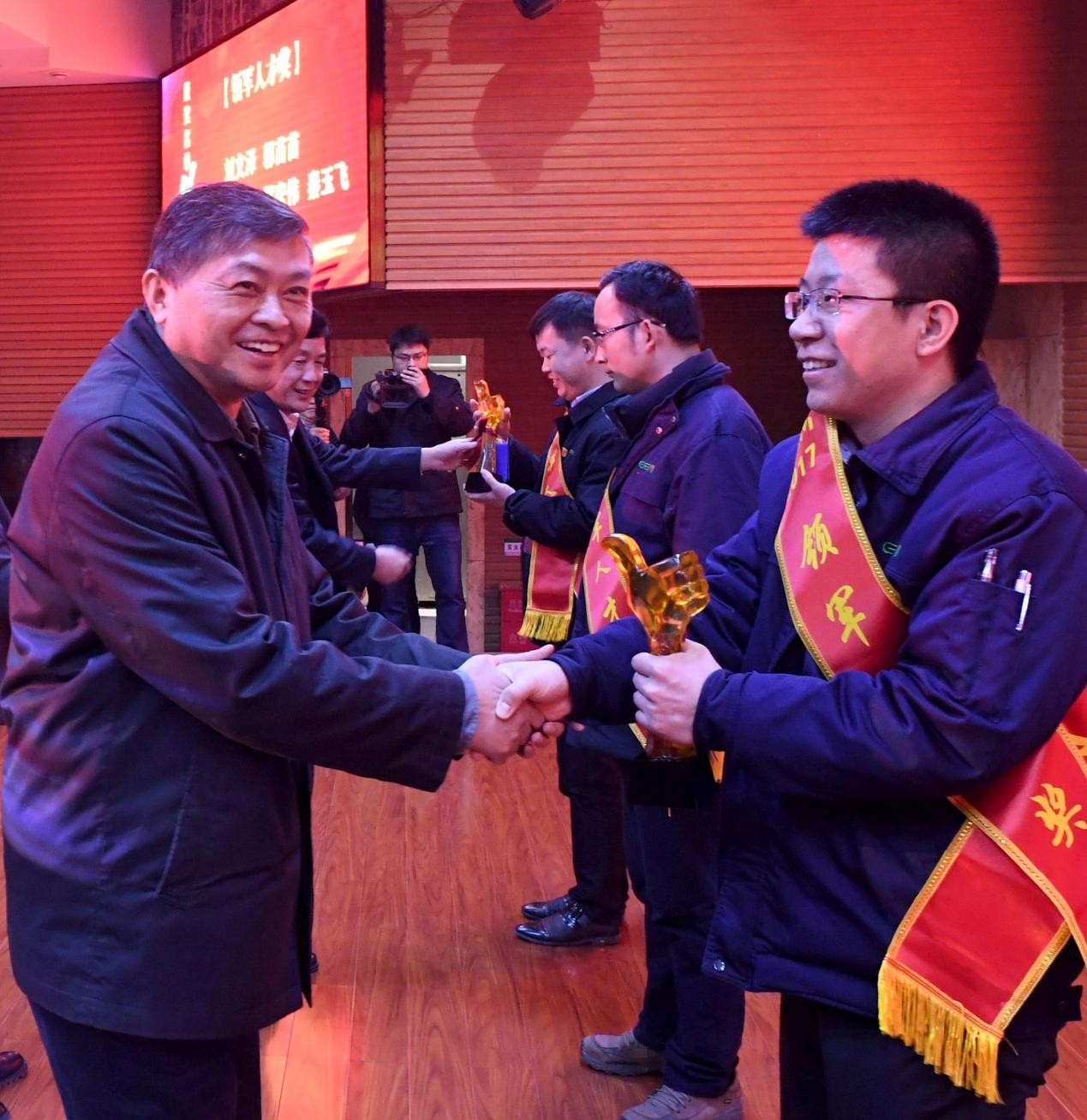 Figure 4 Awarding the Leading Talents by deputy director Peng Quan, deputy director Zeng Xiangyang, and deputy mayor Hu Xiaoguo.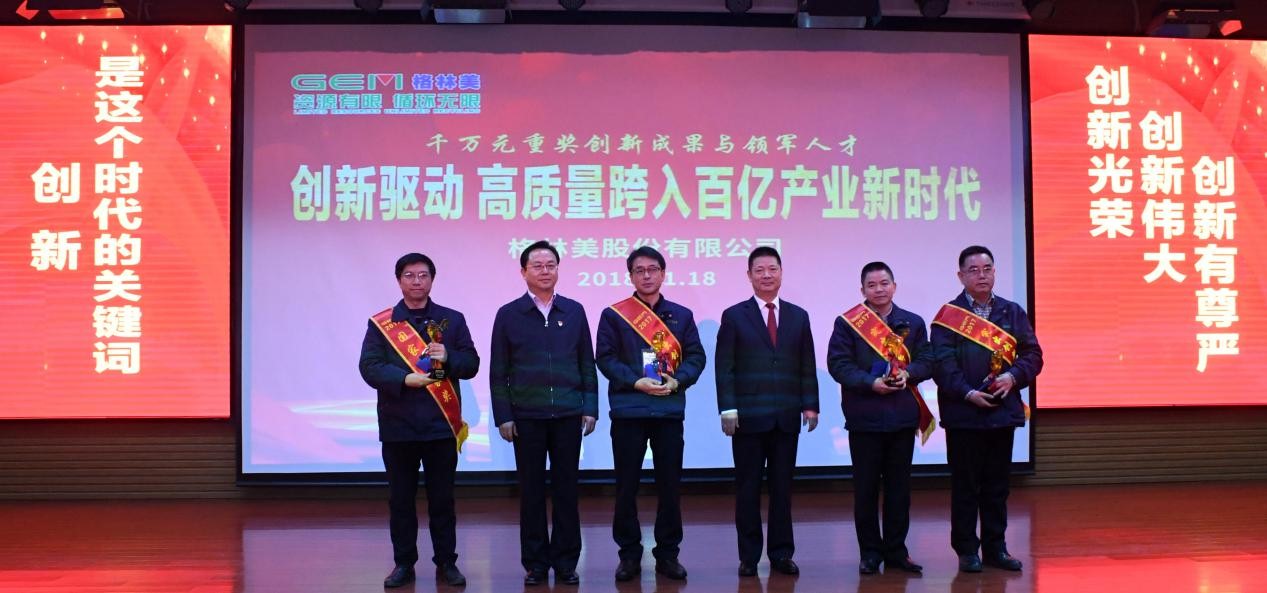 Figure 5 Awarding the outstanding innovative characters and national experts by deputy party secretary, mayor Sun Bing, vice director Jia Mingxing.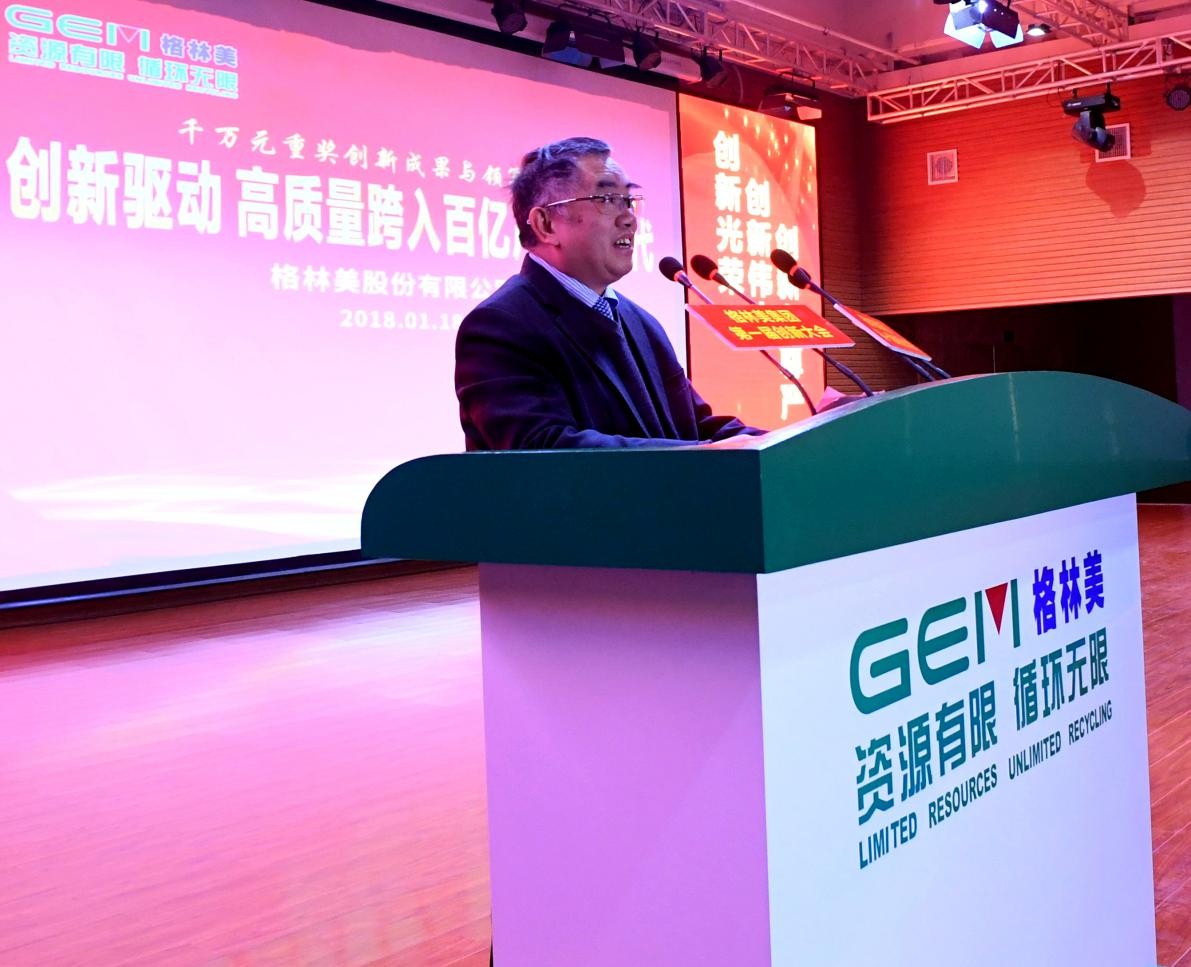 Figure 6 Xu Kaihua, the party secretary and chairman of GEM, made a thematic report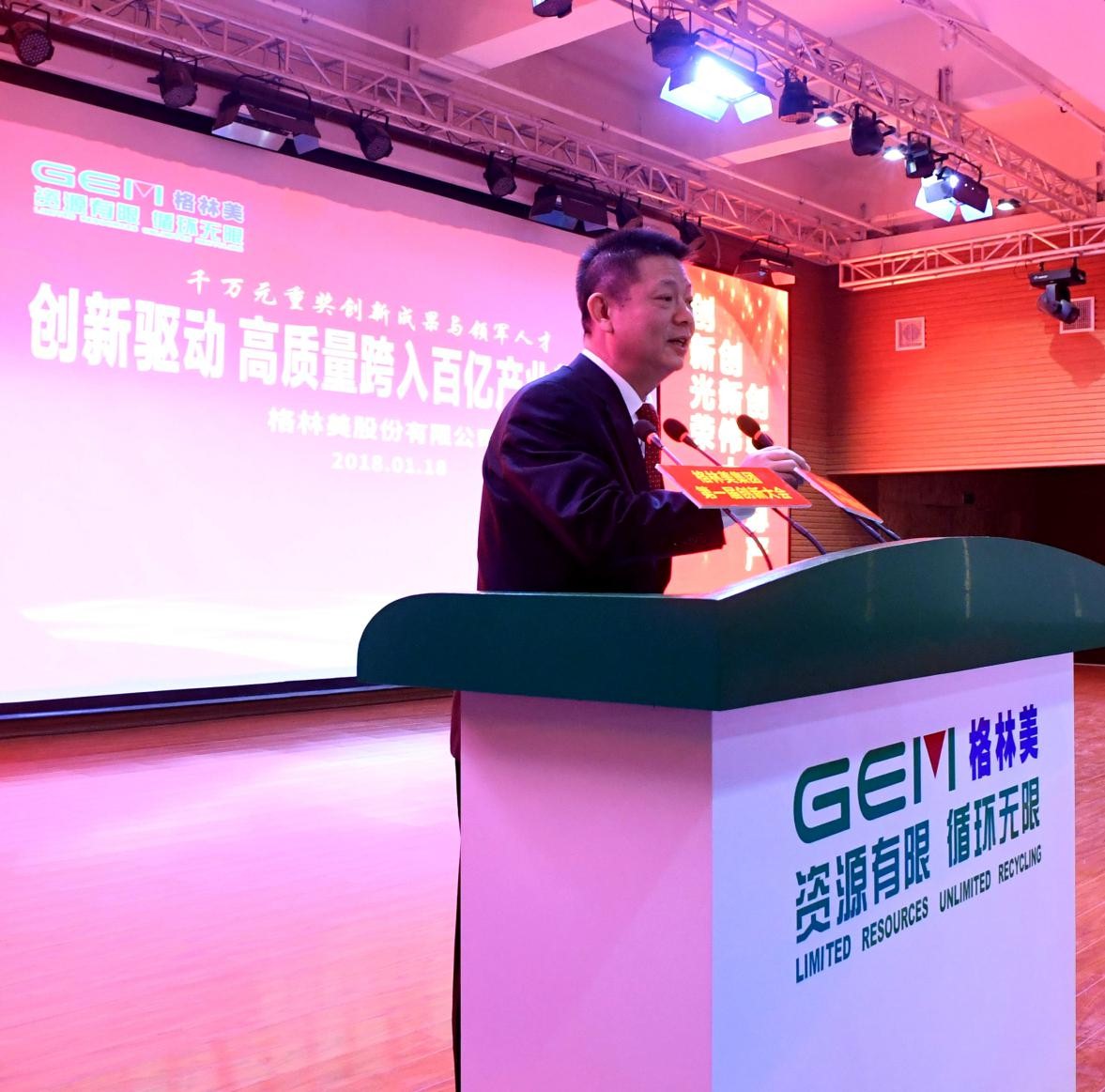 Figure 7 Jia Mingxing, vice director of China Nonferrous Metals Association, made a speech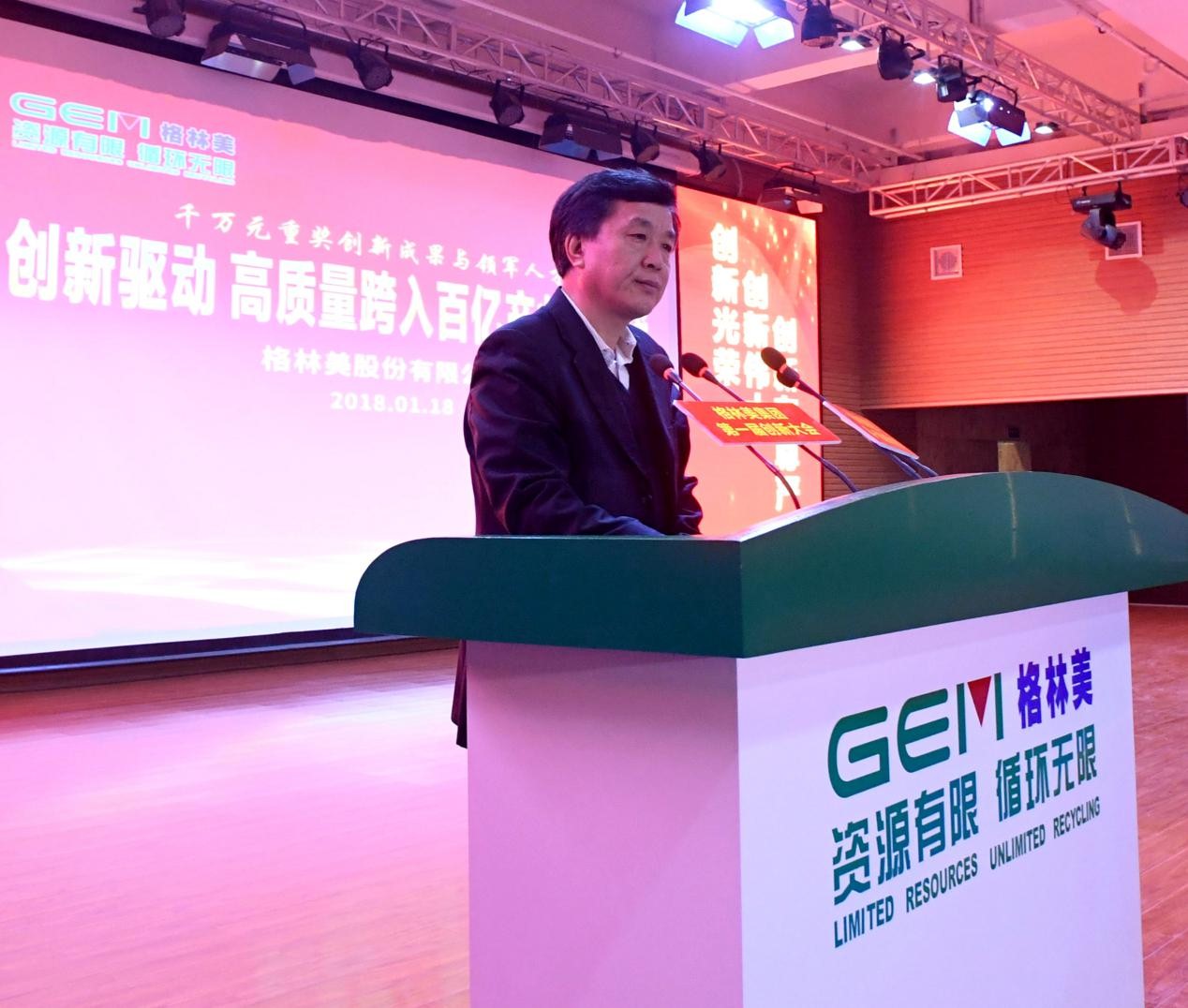 Figure 8 Hu Xiaoguo, deputy mayor of Jingmen Municipal Government, made a speech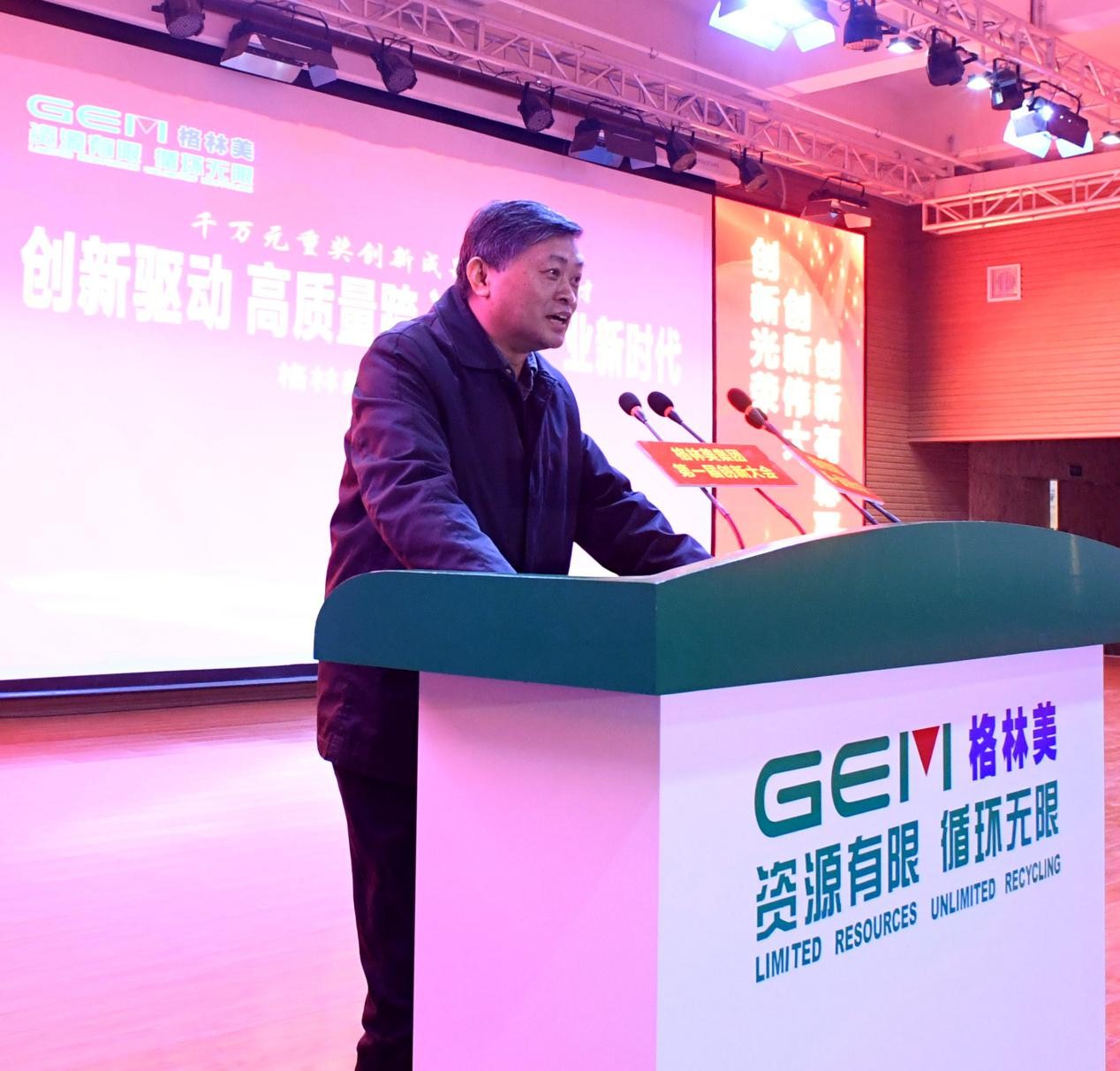 Figure 9 Peng Quan, deputy director of Science and Technology of Hubei Province, made a speech
Figure 10 Zeng Xiangyang, deputy director of human resources and social security department of Hubei province, made a speech
Figure 11 GEM Putter Ceremony of "Driven by Innovation, Sustainably Enter into a New Era of Billions of Dollars Industry Development."

Figure 12 Group photo of participants